kaptein delarey
Sealiner

| | |
| --- | --- |
| Joined: | Fri Apr 8th, 2011 |
| Location: | Johannesburg, South Africa |
| Posts: | 374 |
| Equipment: | Fenwick Eagle GT Tiger + Abu Garcia Revo Inshore, Scimitar ... |
| Best Catch: | 14.98kg Catfish & 23mm Mosquitofish ;) |
| Favorite Fishing Spot: | KZN coast, urban ponds |
| Boat: | No boat |
| Club: | Ekurhuleni Artlure - Central Gauteng |
| Status: | Offline |
| Mana: | |
MOSQUITO FISH RIG

I've been fishing my whole life, but have only fished artlure, and for micros, for the last 2 years - so don't take everything I say as law, I'm no expert, yet. Happy reading!

THE TACKLE & GEAR:




HOOK

My hook of choice is an Owner "New Half Moon" tanago hook, used by the Japanese to catch the smallest imaginable bitterling. The #32 hooks (difficult to get your hands on) more commonly used by artlure guys to catch mosquito fish, are very successful, but were designed to fish with tiny flies/lures/bait for bigger fish.

On the other hand, tanago hooks are designed specifically for catching micro fish with micro baits on micro gear - so it makes more sense to me to use them.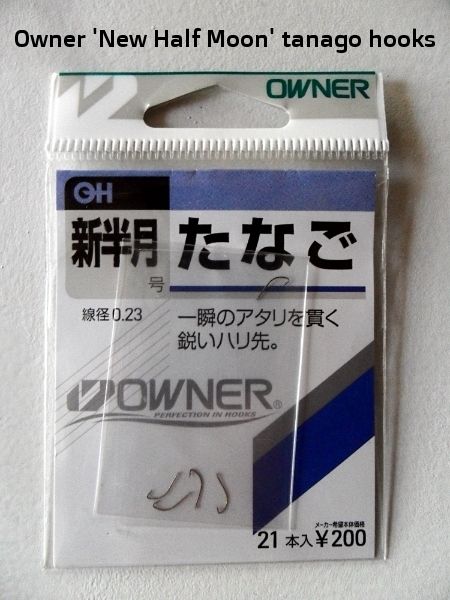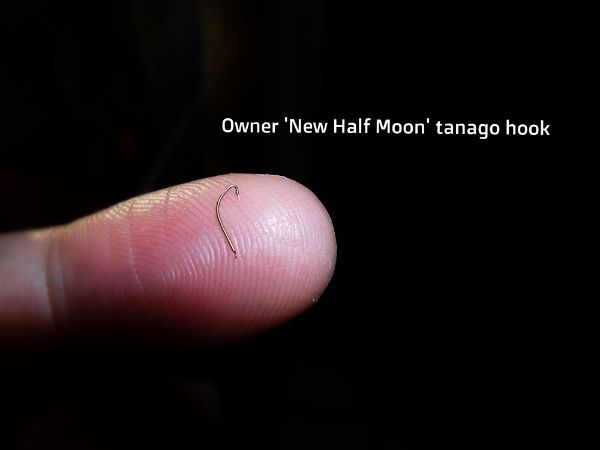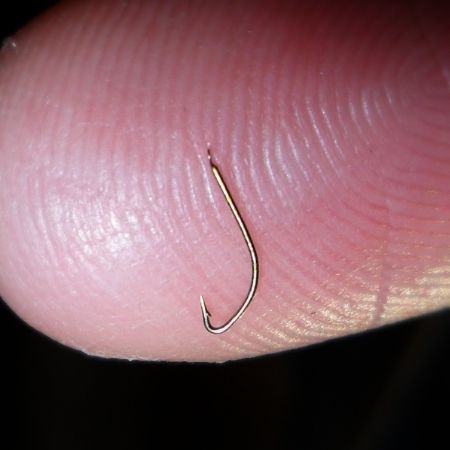 The tanago hooks have a smaller gape, are shorter from bend to tip, and have a slightly longer shank than J-shaped micro hooks. Fish don't need to take the whole hook in their mouths, but only the tip, so hookups are easier.

The 'functional' part of the hook is basically just the bottom-third of the hook body. The longer shank makes hook removal easier, and the spade end (no eye on these hooks!) is needed to snell the hook to the line you're using.

As mentioned, these micro hooks have no eyes to tie your line to, so the need to be snelled. You either need a high level of dexterity (and patience) to tie them by hand, or one of these tools. There are a couple of brands available from certain shops, but I use a Stonfo hook tier that works great.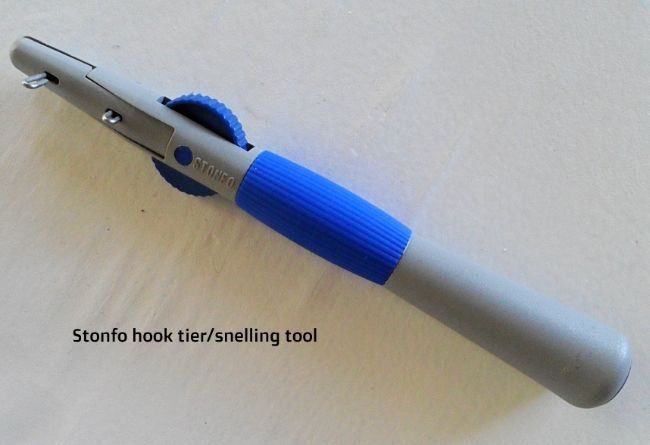 I'm not going to try and explain the tying process - I'll rather let this picture and YouTube video, speak a thousand words.




Rather than 5 turns, as illustrated above, I prefer to make 7 - 9 turns around the hook with the thin tippet line.

VIDEO: Hook tier instruction video on YouTube

LURE

Most anglers use a small ball of Berkley Powerbait or small Sada curly tail (jakesie) as lure. I like to customise my lures a bit.

I take a used Sada curly tail (I prefer white) and slice it into smaller disks, which I then snip into tiny flecks (1mmx1mm or even smaller) with a nail clipper. You can literally clip hundreds of micro baits from one bigger lure, and this way I'm also recycling my older/broken plastic lures - going green is big these days.

Here's the finished presentation.




You only need to push the lure just past the barb, so just the tip of the hook is exposed. I know the lure looks tiny, but these fish have tiny mouths, so you have a better chance at hooking up the smaller your lure or bait.




You don't have to use a lure of course. You can also cut small pieces of earthworm or alternatively use bits of insects and any bait that you might think the fish will go for.

Mosquito fish (Gambusia affinis) were introduced to control mosquito numbers, by eating mosquito larvae, but I've seen schools of them chasing everything from small feathers and leaves that have dropped into the water - so those good at tying flies, now there's a challenge for you - tie a mosquito fish mosquito larva fly!

LINE

I go as light as possible (we're not popping for GTs here!) - currently I'm using 7X Airflo fly fishing tippet line, with a breaking strength of just over 1kg and a diameter of 0.104mm.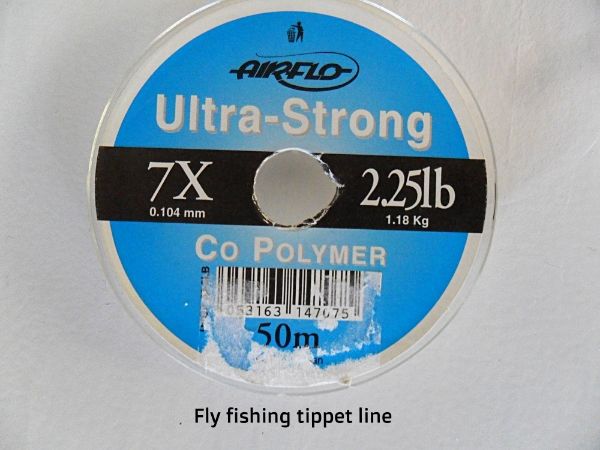 Any brand will do, as long as the line's thin enough for it not to slip over the spade end of the hook when snelled (thicker line will).

I prefer to pre-tie a couple of 30 - 40cm traces (hooks & lines), and wrap them around a piece of foam board so they won't tangle. You don't want to lose valuable time next to the water tying micro hooks to thin line, so preparing beforehand is well worth it.

SINKER:

Get the smallest piece of split shot you can find, and crimp it 5 - 10cm up the line above the hook. the split shot is used to weight the presentation for better control, and to 'call' fish (attract their attention) by lightly splashing it on the water's surface.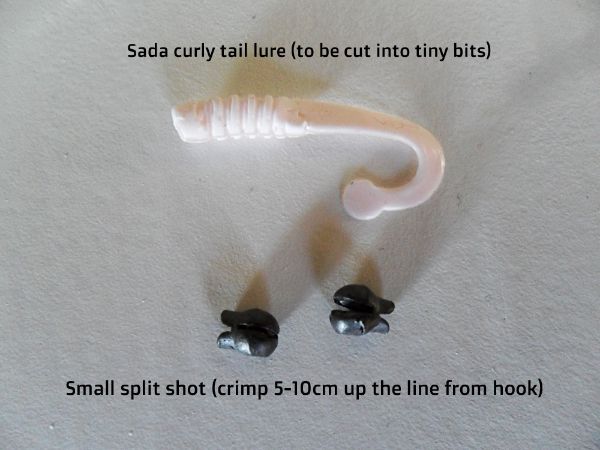 In ideal conditions, with no wind and fish actively feeding on the surface, I've gotten away with using no split shot - this way the lure and hook float on the top film of the water's surface, as tiny insects would, and get engulfed with vigour by the fish!

ROD:

You'll mostly be fishing at close range, and these micros aren't known for backing-stripping runs - so anything will do. From bamboo twigs, rod tips from longer rods, kiddie rods, fly rods and bass rods - with a length of line tied to the tip to which you can attach your trace, or tying the trace to your rods mainline if using a rod with reel.

TECHNIQUE:

Here you can experiment a bit.

If the fish are visible in the top water column - drag your lure around just under the water's surface. The fish will investigate, follow and chase the lure. You don't really have to strike, the dragging action usually takes care of hooking the fish.

If the fish are swimming beyond your reach - call them by splashing the split shot on your trace gently on the water's surface. This usually gets their attention.

Patience is key, as hookups aren't always solid the fish easily wiggle themselves off the hook.

RESULTS:

Western mosquito fish




I've also caught other micro species, like vlei, blue and dwarf kurpers on the mosquito fish rig.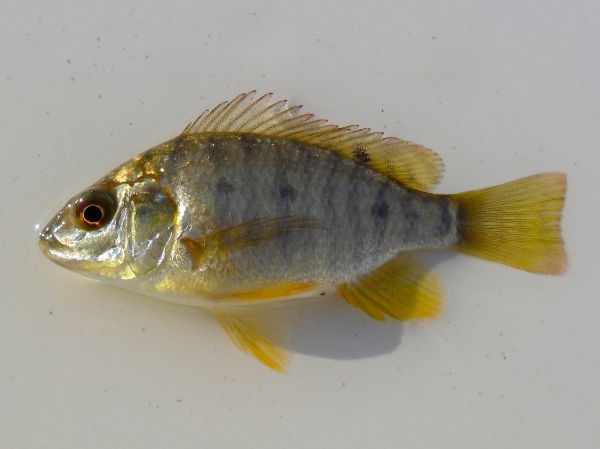 Please share your views, tips and ideas.

Cheers
Werner