After the long discussions in thread

http://sealine.co.za/view_topic.php?id=30587&forum_id=1

I made up a sequence of pic's of how to make a windon for casting using a single dacron length. The motivation whay and just how strong the single Dacron is vs your mainline is discussed at length in the post.

70cm 80lbs High Vis Cortland Dacron

Insert the latch hook 2.5cm below the end of the braid and thread though 2.5cm away from the short end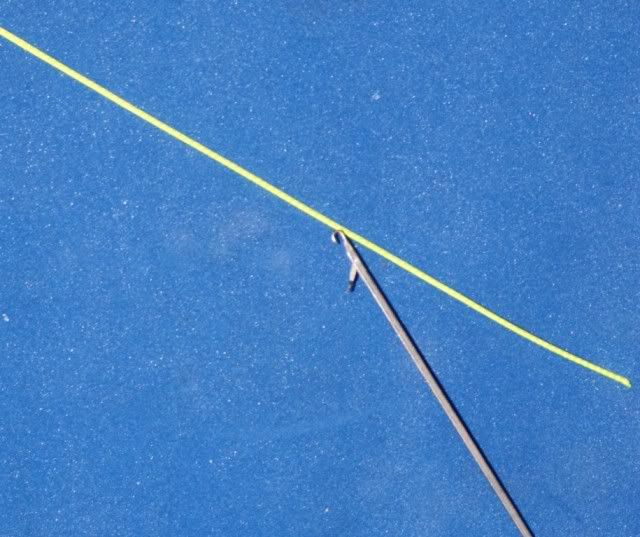 Exit the Short dacron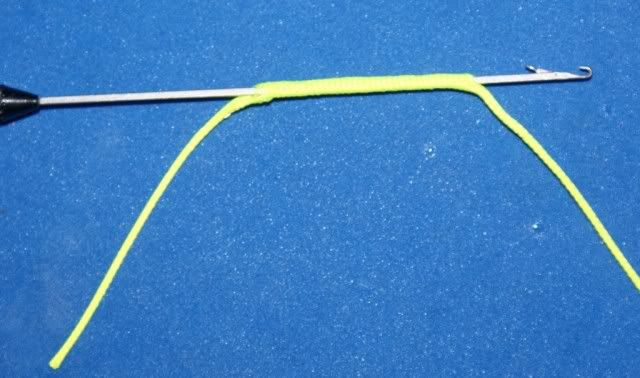 Hook the main length of Dacron and close the latch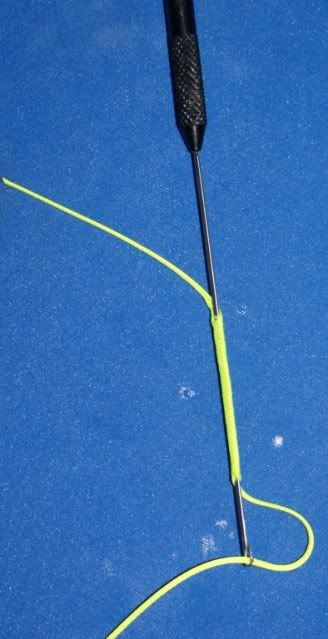 Pull the main dacron through the 2.5cm and then slide the 2.5xm over the main length and pull tight, set the length of your loop by pulling the main length through the 2.5cm sheath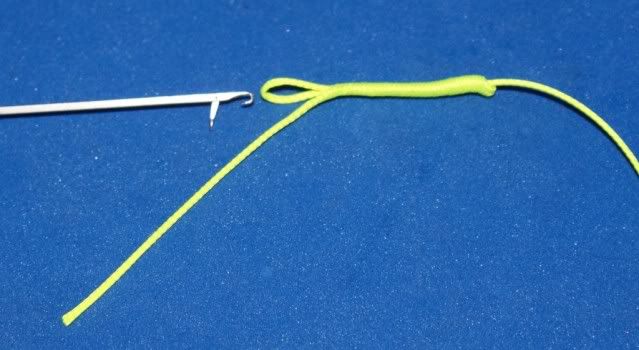 Make a Tanaka Splice by taking the tag end back and forward through the main length, minimum 3 times, recommended 5 times.



Now insert th latch hook 1cm below the length of the tag end, thread it up to the splice and pull the tag end inside and so that it is now hidded inside the main length





Your completed loop section





Split the leader line about 4-5cm from the end and make a long thin end that is easily bent double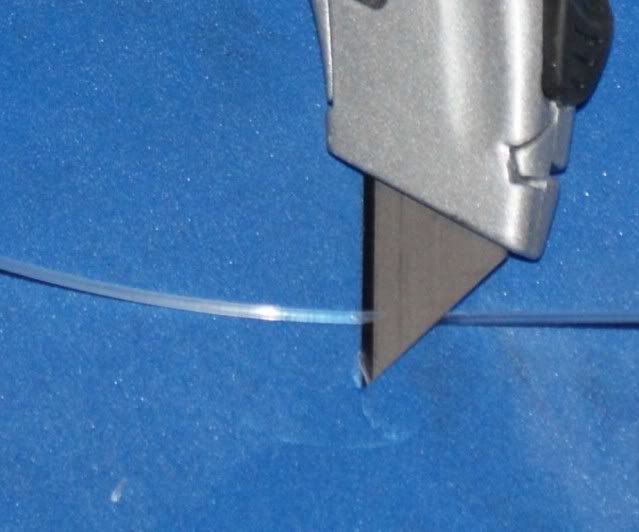 Easily bent double




Insert a long latch hook all the way down the main dacron from the splice till is is exposed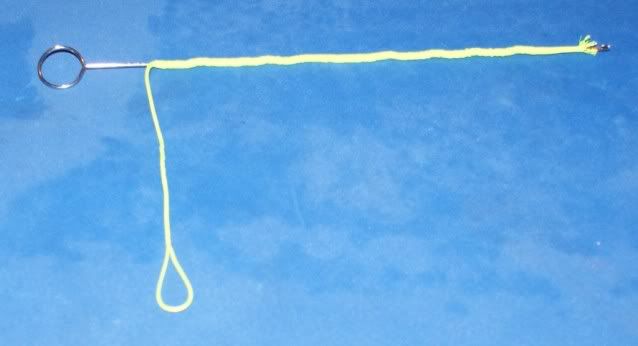 Hook the thin doubled over end of the leader and pull it through the dacron and out just below the splice. I sand the leader lightly to help the grip of the dacron on the nylon of the leader




The thin section is now trimmed off and the leader pulled back into the dacron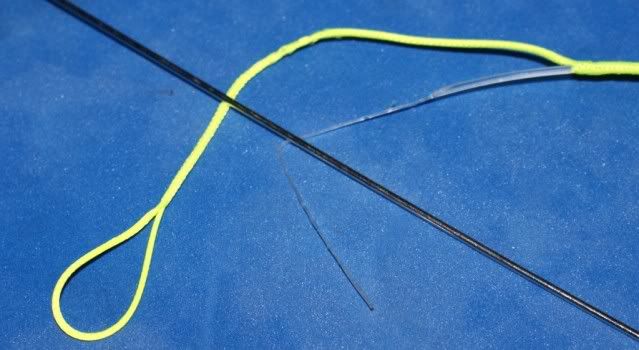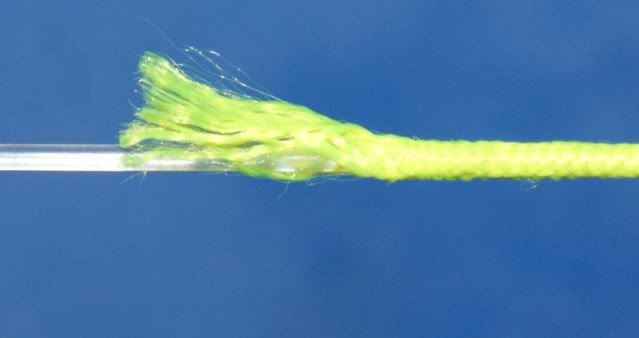 The frayed end of the dacron is then trimmed to make for neat serving




Very thin super glue is applied to the outside of the Dacron, it'll immediately seep through and adhere the dacron to the nylon (4-5cm from the end of the nylon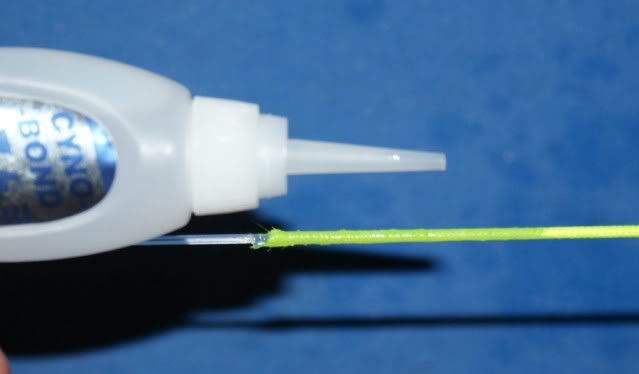 Start the serve before the superglue dies and the serving braid is immediately in place (tip - wet the end of the serving braid and it sticks immediately to the dacron)




Locking system on the jig, allowing for hands free operation with the leader pulled very tight ensuring the leader is locked in place.




The serving tool is set so tight that the windon winds up at least 5 winds before the serving tool releases braid to the bind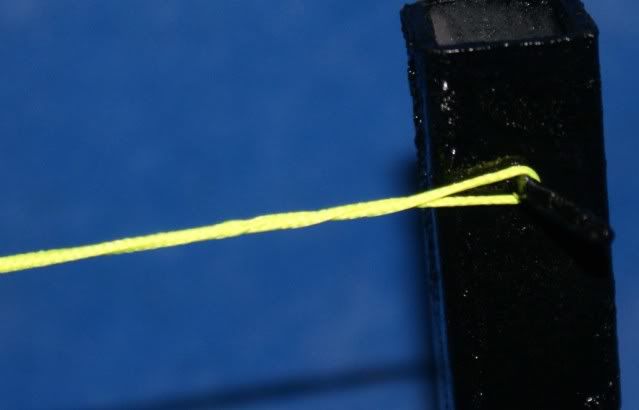 12 seconds later and the full serving is done all the way to 1cm over the nylon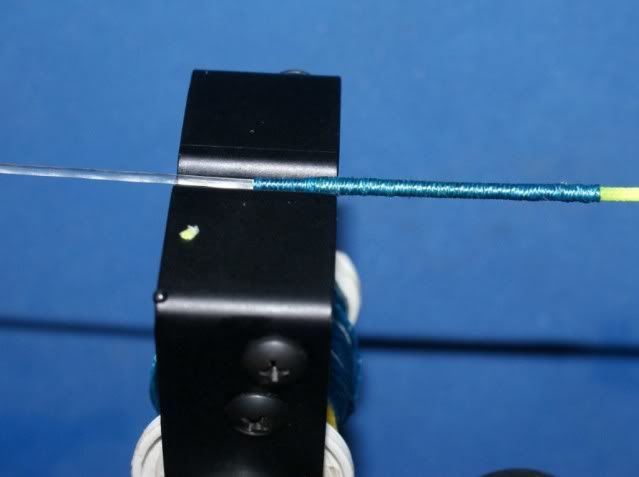 6 x half hitches




followed by a hitch with 6 turns inside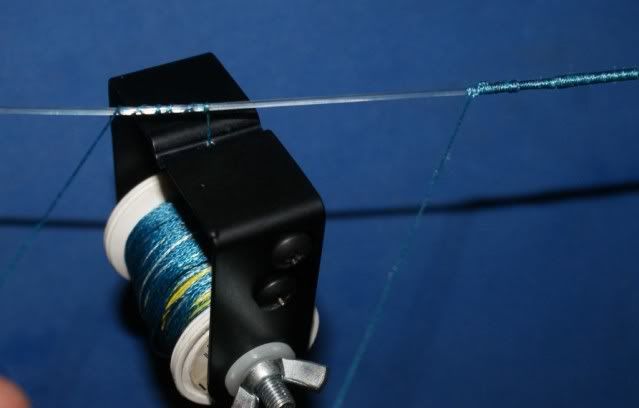 and pull up tight and trim of flush to the whippings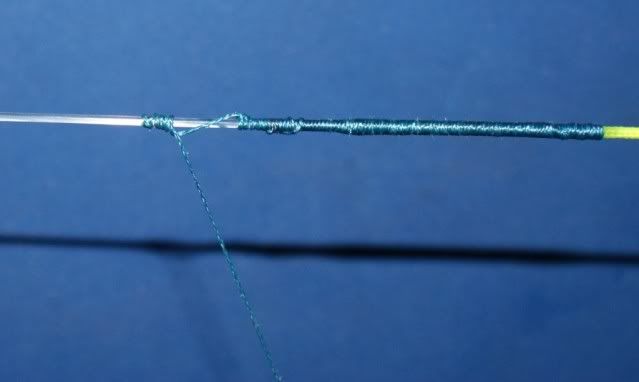 Coat with thin Super Glue and it will seep through the braid all the way to the underlying dacron and bind the whole lot together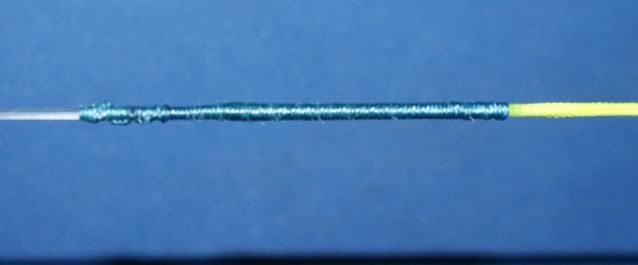 Finish off with a low heat, heat shrink that will prevent the whippings from unraveling through constant use






Join to your mainline using a cats-paw loop to loop connection or the alternate catspaw of Reefman, es[pecially with 130 and 200lbs Dacron

This complete 1.5mm windon was made in less than 10 minutes (even with taking the photographs)

The braid used for serving was 80lbs jigging braid and was used purely to make the photography easier, I use a 20lbs dyneema to serve my fishing leaders.

Last edited on Wed Dec 2nd, 2009 07:20 pm by Enigma